EFG response to a new coronavirus epidemic
with this report I respond to current events in connection with the COVID-19 coronavirus epidemic.
All companies in the EGF have taken the necessary measures in accordance with government regulations, and strict hygiene rules are followed in our operations so as not to endanger the health of our employees and the operation of our energy facilities.
From an economic point of view, this situation is in no way favorable to anybody and there has been nervousness on world markets in recent weeks. What is important for us is that energy is historically relatively resistant to economic recessions, as energy demand is not decreasing and energy consumption can be expected to increase during the economic recovery.
Our companies have a fixed sale price of electricity for one year in advance, based on the high price level last year. The current fluctuations in energy prices caused by short-term reductions in energy consumption and the fall in oil prices do not directly affect the EGF. In view of the culmination of the epidemic, which experts expect in the horizon of months, thus increasing consumption and price stabilization can be expected.
In terms of energy recovery of waste, the situation on the waste market is important to us. EFG Rapotin BPS produces emission-neutral energy and biomethane by treating wastes such as animal by-products, biodegradable municipal waste, sewage sludge and waste from the food industry. Most wastes are produced continuously regardless of the current epidemic.
It might seem that the waste from the food industry should be less with regard to panic and supermarket buying. Retail chains have responded to this situation by increasing food intake – some up to twice the original capacity, which has a direct impact on food production, where waste production is also increasing.
Our AD plant now has prospectively enough waste, it's transport to Rapotín is allowed under the current regulations, the only limitations are the current stricter sanitary measures for our employees and business partners. However, these restrictions do not affect the economy of operation.
In view of the above, we are ready to respond to current developments in the financial and energy markets. We will continue to inform you of developments in the EGF during this turbulent time.
I wish you all good health.
Tomáš Voltr
Executive Director and Vice-Chairman of the Board of Directors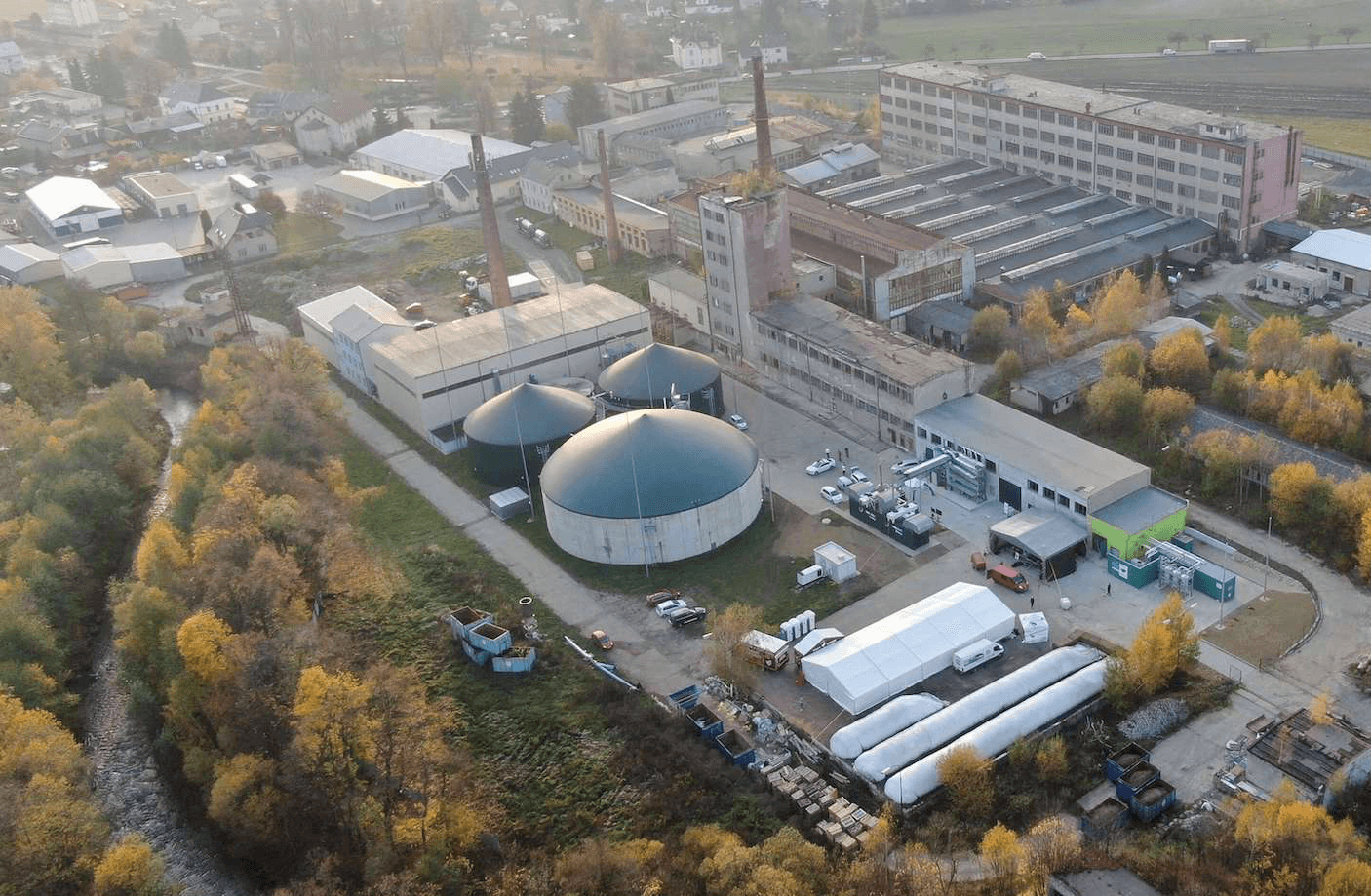 [floating_div_ps name="ostatni-firmy"]
For the first time in the Czech Republic, drivers of compressed natural gas (CNG) cars have the opportunity to try driving on BioCNG.
The amendments concern three areas – the amount of the landfill fee, the so-called sorting discounts and the calorific value parameter.