"Our team combines a sporty spirit in both sports and business,
it is our policy to follow the Fair Play rule."
[floating_div_ps name="ostatni-firmy-en"]
Tomáš Voltr
executive director, vice chairman of the board
The companies associated in the Energy Financial Group, which I co-founded, are more effective together than if they were independent. I know the synergy effect of matching partners from sport and I promote it also in the business. Our investment strategy meets strict ethical criteria and is heading for a sector in which there is a high social demand.
IVo Skřenek
chairman of the board
As a co-founder of EFG, Ivo is involved in developing of renewable energy projects. Thanks to a success o project of EFG Rapotín BPS (formerly IS Environment), he has become a pioneer in the field of energy waste utilization in the Czech Republic. He has proven that waste normally ending in landfills can be a valuable raw material. His vision sets the direction of the EFG.
MGR. PETR ŠTĚRBA
member of the board
In the EFG, he is responsible for the final implementation of the projects and contributes to the development of the company's strategy. Since the very beginning, Petr has been coordinating the development of the Energy Recycling Centre in Rapotín, thus contributing to the creation of the EFG.
JUDR. MARTIN KRYL
member of the supervisory board
Holding's attorney specializing in civil and corporate law. Martin provides EFG with legal advice and services, including representation in all proceedings with third parties. Its legal supervision ensures the transparency of EFG projects thanks to the experience gained in the management of major banks.
David lundák
business manager
It is a major contributor to the investment security of renewable energy projects on a daily basis. He has built and leads a team of sales managers at EFG.
ING. TOMÁŠ PAKOSTA
chief analyst
Leading member of the EFG analytical team with many years of experience in the business sector. He is a specialist for strategic and financial project planning.
ING. jan petrách
financial analyst
It seeks and assesses projects which, by their nature, fit into the fulfilment of the EFG mission. He plans financing for selected projects from EFG resources and from subsidies from the Czech Republic and the EU.
ING. Martin Janda
project manager
Project manager of MOSTEK energo. He is graduated in Power Engineering and Process Engineering from the Faculty of Mechanical Engineering of the Czech Technical University in Prague. Thanks to his specialization he gained the necessary knowledge in the energy and waste sectors, which he further deepened in the framework of foreign studies.
ING. Pavel Krabec
energy specialist
Energy specialist responsible for project reporting and business development.
ING. Matěj Šindelář
project manager
Project manager responsible for the construction part of a biomethane production. He is graduated from the Faculty of Civil Engineering of the Czech Technical University in the field of Process Management and Engineering.
Radek Povalač
project manager
Project manager responsible for construction and development activities of the EFG residential projects with an emphasis on their ecology. Experienced in managing large projects – land purchase, engineering, construction, rental and sale of real estate and facility management.
Martin březina
IT manager
ICT manager of the company responsible for architecture and IT operations of EFG and its subsidiaries.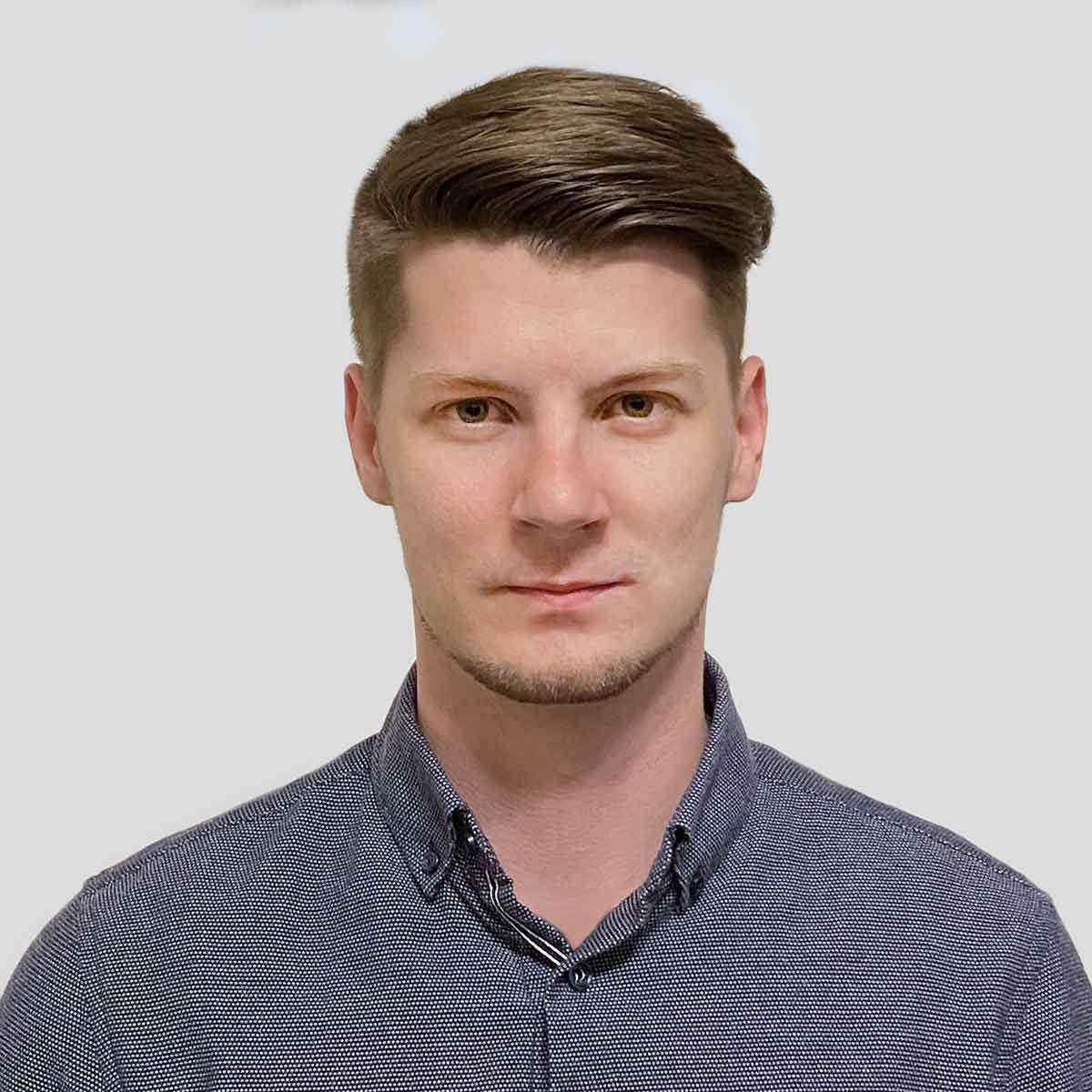 Tomáš Opat, DiS.
graphic designer, webmaster
Graphic designer with long time practice in creating logotypes and corporate identities for building brand. He personally cares about control of all of the graphic projects, creating and development of websites for EFG holding and its subsidiary companies.    
Dáša Bradáčová
back office
Office manager with many years of experience as an assistant to environmental projects.
Do you want to work with a team of young people and participate in projects that make sense?
Write us.